September is here which means fall is coming upon us. While we may not experience drastic seasonal swings here in Florida, health and wellness tips for September can keep you feeling your best.
When you're ready to tackle the fall season while feeling on top of the world physically and mentally, consider the following.
Health and Wellness Tips: Diet & Nutrition
In the fall, many of us might start to crave comfort foods. It's that time of year where carbs are more prevalent in seasonal recipes. The good news is that you can stay on top of your nutrition during the month of September as well as the duration of fall.
When you're focusing on fitness and working on your health, it can be a challenge to find meals that are tasty yet healthy. One of the top health and wellness tips to consider is the focus on diet and nutrition.
Healthy recipes are plentiful on the 'net; the problem is that they are more of the same. Boring salads, grilled chicken and broccoli, bunless burgers, and soups without any zest. Sound familiar? Here's a roundup of healthy meals and snacks you can enjoy without wondering if your jeans will fit the next morning.
Hearty Turkey Sausage and White Bean Soup
This delicious soup will fill you up and leave you thirsting for more. It's perfect for chilly evenings and tastes great when cooked in the slow cooker.
Ingredients:
1 tbsp olive oil
1 lb package of raw turkey sausage links cut into 2-inch pieces
1 onion, finely chopped
2 cloves garlic, finely chopped
3 cups low-sodium chicken broth
2 15 oz. cans cannellini beans, rinsed and drained
2 15 oz. cans of diced tomatoes
1 9 oz. package of frozen spinach, thawed and squeezed dry
Combine all ingredients and cook in the slow cooker on low heat for 6-8 hours.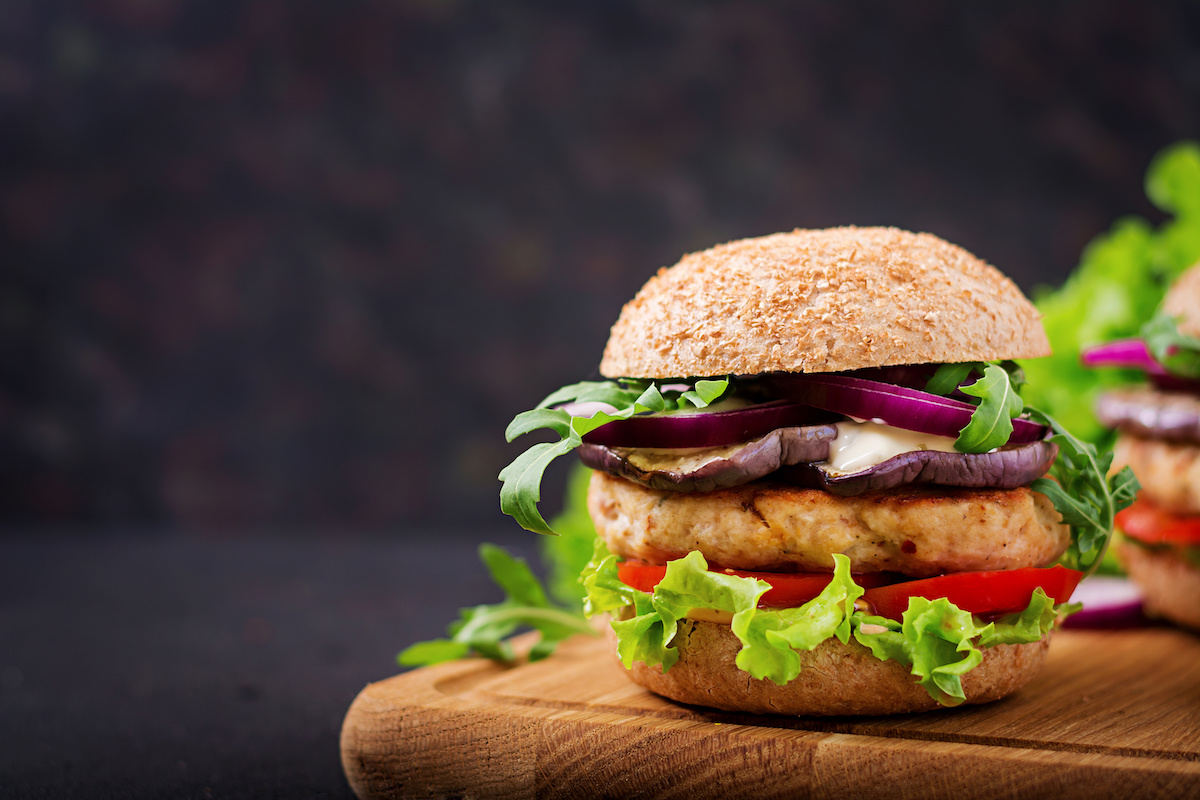 Chicken Spinach Feta Burgers
If you're a fan of Greek food and you're looking for a change from a standard beef burger, this Chicken Spinach Feta burger will hit the spot. This healthy recipe tastes best straight from the grill, but you can bake it if necessary. It's super simple, but its taste packs a punch.
Ingredients:
1 lb ground chicken
¼ cup breadcrumbs
½ tbsp Italian Seasoning
¼ cup crumbled Feta Cheese
Turn the oven to 400 degrees, or heat your grill to medium-level heat. In a large bowl, combine chicken, bread crumbs, Italian seasoning, and crumbled feta cheese. Shape into four patties. Grill burgers for 12 minutes on each side. Check the internal temperature of the burgers with a meat thermometer. The burgers are done when the internal temperature reaches 160 degrees. Serve on whole wheat buns with tomato and avocado.
Kale Chips
Don't cringe at kale; it's a healthy, leafy vegetable that's gaining popularity due to its nutritional value. If you're craving something with a crunch, this is one of the healthy recipes you'll turn to every time.
Ingredients:
1 head kale, washed and thoroughly dried
2 tbsp olive oil
Sea salt
Preheat the oven to 275 degrees. As the oven is heating, remove the ribs from the kale and cut into 1 1/2-inch pieces. Lay the kale on a baking sheet, and sprinkle with olive oil and sea salt. Bake until crisp, turning the leaves halfway through, about 20 minutes.
Time-Saving Tips for Healthy Meals During Busy Days
Fall time means that school is in session. When clients have athletic kids and they're running from one practice or game to the other, it can be tough to get food on the table without a trip to the fast food drive thru. Most parents are concerned about the meal choices that they give to their kids, but busy moms and dads don't have the time to whip up a balanced meal before the big game.
One solution is meal prepping with containers or even food saver bags. This makes it easy as a grab, cook, and go option that doesn't require hours of prepping. The last thing most parents want to do is saute vegetables or countless other time-consuming cooking requirements. They need options that taste great but don't come with a high-calorie price tag.
Foodsaver bags are versatile and can store a variety of pre-cooked meals, from soups to casseroles. No matter what your customers' kids are in the mood for before the big game, mom or dad can pop your meal in the oven or microwave for a quick (yet nutritious) game night meal.
A few healthy meals for food prep that work for the whole family include:
Low calorie soups and stews
Chicken fajita mix
Turkey chilli
Fish and vegetables
Chicken and brown rice
Stir fries
And more
Strengthen Your Workout Routine With Stretching and Flexibility
If you are looking to improve your workout routine this season, don't overlook the importance of stretching. Stretching and flexibility has its benefits for people of all fitness levels. If you don't stretch often, or not even at all, it's time to focus on your own stretching and flexibility so you can get the most out of your routine.
Increasing your range of motion and warming up the body before exercise heavily influences the risk of injury, or lack thereof. The benefits of stretching include increased blood flow to the muscles, relief of stress and tension, reducing risk of tendon and muscle tears, and improving balance.
How to Incorporate Stretching into Your Workout Routine
To incorporate stretching and flexibility into your routine, there's no need to twist yourself into a pretzel. The idea is to get your muscles and tendons loose to improve performance.
Dynamic stretching, the act of stretching your muscles while elevating your heart rate, is best to include at the beginning of your lifting routine. Dynamic stretching will stretch the muscles while in motion, and prepares your body for action while simultaneously warming up.
Several examples of dynamic stretching include the Neck Circles, Arm Swings, Hip Circles, Knee Circles, and Lunges. These moves may remind you of stretching and flexibility exercises out of a bad 80s workout video, but they truly help loosen tension in the muscles so you warm up properly.
Static stretching is beneficial for incorporating into your routine after you wrap up your workout. Static stretches are performed while you are standing still; since your body is already warm from working out, you won't have to worry about pulling muscles during the stretch unless you really overdo it.
Examples of static stretching include the classic Hamstring Stretch, Calf Stretch, Arm Stretch, Groin Stretch, and Shoulder Stretch.
Health & Wellness Tips: Manage Your Stress Levels
We're living in unprecedented times unlike anything we've seen. Whether you are working from home, homeschooling your children, or back at the office with kids in school, it's vitally important to manage stress levels.
The truth is that stress can wreak havoc on your life in more ways than one. It can lead to high blood pressure, poor quality sleep, digestive problems, weight problems, and even thinking or memory problems.
These health and wellness tips can help you manage stress levels to feel your best.
How to Manage Stress Levels
Some of the ways you can effectively manage your stress include:
Implementing a consistent exercise routine. Studies show that routine aerobic exercise yields relaxing results in the body. It counters depression and reduces stress levels.
In addition to physical exercise, breathing exercises also play a role in stress management. You can find plenty of apps that can assist you with breathing, including HeadSpace. The better part is that breathing exercises are easy to do and you can use them at any place, any time.
Get good quality sleep. Sleep plays an incredible role in stress levels. According to the American Psychological Association, even slight sleep deprivation can create problems with stress. Meanwhile, adults who sleep fewer than 8 hours per night are more likely to be affected by stress.
Focus on clean and healthy eating habits. Consuming food with an abundance of sugar can leave you feeling lethargic, ultimately contributing to stress levels. Sugar also feeds anxiety, which can put you into a tailspin when it comes to your mental health.
Keep in mind that nutrition is also incredibly important for weight loss or management, which can easily be derailed by stress. Studies show direct correlation with stress and overeating.
Health and Wellness Tips: Get Nutrition & Exercise Advice
If your health and wellness isn't on par, Generation Fit can assist with nutrition and exercise advice. Creating a nutrition and exercise plan catered to your needs will help you experience success. With services such as personal training and nutritional support, you'll be well on your way to lower stress levels and feeling like the best version of you.
Meta: Health and wellness tips to help you eat healthy, exercise better, and get your stress management and nutrition goals on-point.